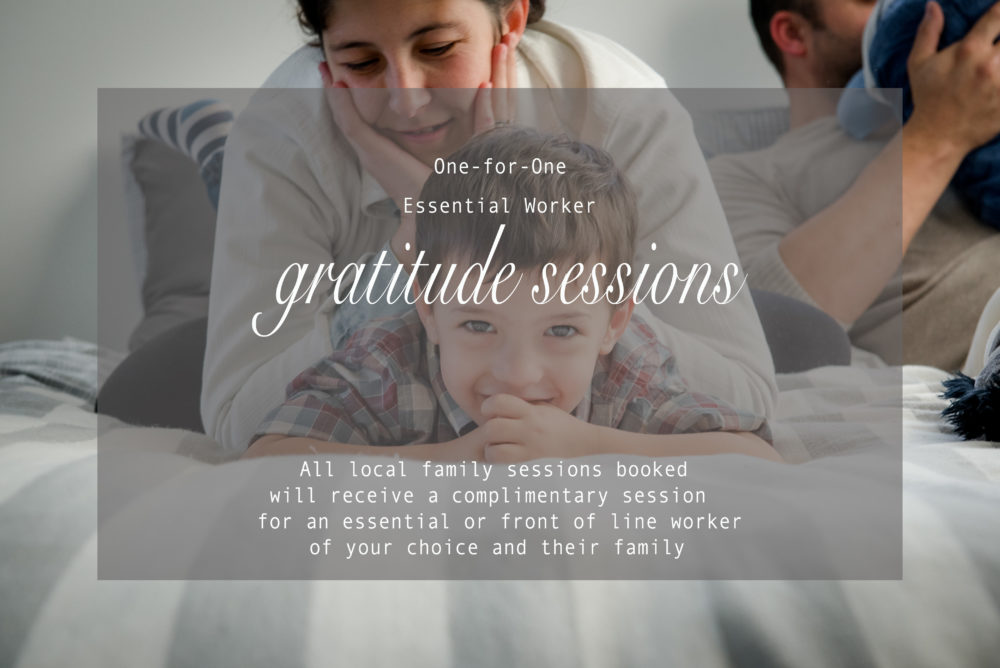 Inspiration comes in many forms and today it came from @anastasiachomlack via @rebeccalozer with her amazing idea… #gratitudesessions …… the WHY? … for me it's simple… it's a way to for all of us to say thank you! Thank you to everyone keeping us going and caring for us…. the ESSENTIAL WORKERS… my own sister included. 
I WAS IN DENIAL…..
but it started setting in when the emails starting arriving asking for my advice and help on what to do if their wedding or portrait session had to be rescheduled or cancelled.
I was feeling so bad for my clients who have been planning their weddings for one plus years and those travel plans that were in limbo up until last week for upcoming destination weddings.
I guess were not hanging out in Italy for a month to celebrate my husbands retirement or celebrating a marriage at a Tuscan villa, but all of that was not important right now as I think about my sister on the front line in the medical field and all my friends working at the airport where I spent over 20 years up until a few years ago.
It's all too real right now even though I tried to not believe what was happening……
I'm hopeful that all will be right again and we'll collectively come up with solutions to save and support each others small businesses. We'll find a way to repay the gratitude we feel for our nurses, doctors, healthcare workers, childcare providers, officers, truck drivers, grocery store workers, farm workers, first responders, pharmacists, delivery vehicle drivers and other essential workers that for sure I've missed.
In this spirit, I've been encouraged by others to do what I can reasonably do.
I'm offering one – for – one local family session. If you're still able to invest in a family photo session then I'm offering to match a complimentary session to the essential workers of your choice and their family.
All local family sessions purchased between now and June 1, 2020 will receive an additional photos session for an essential front line worker of your choice and their family.
*All photo sessions will be scheduled when physical social distancing guidelines have been lifted.