Amid Covid-19 they booked an AirBnB and got married anyways.
What do you do when your venue closes because of Covid-19? You book an airbnb and have your closest family and friends celebrate your wedding ceremony in a beautiful backyard…….then have the party of a lifetime next year.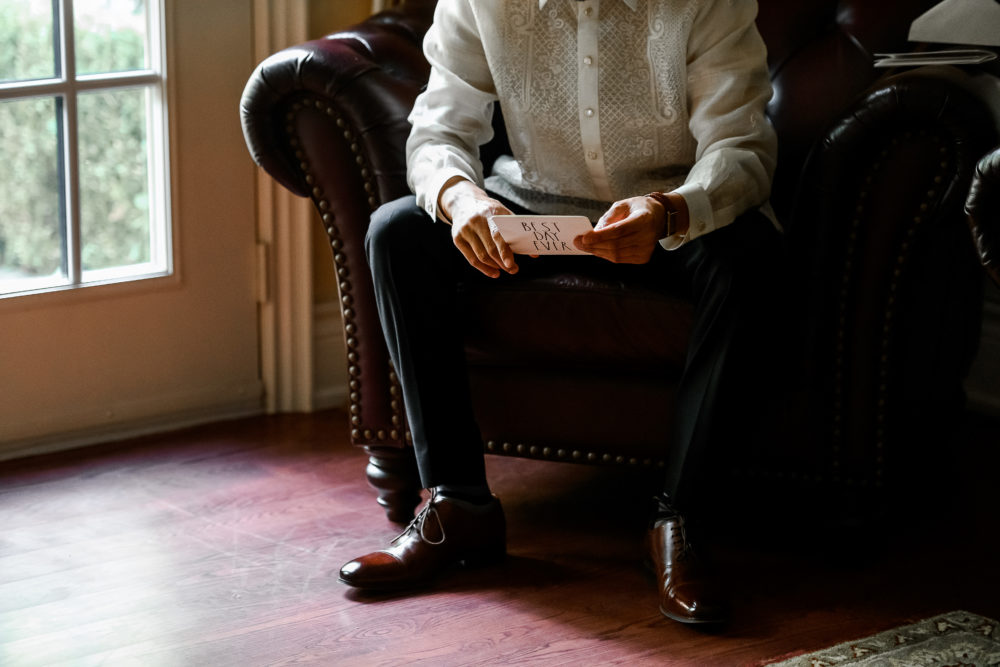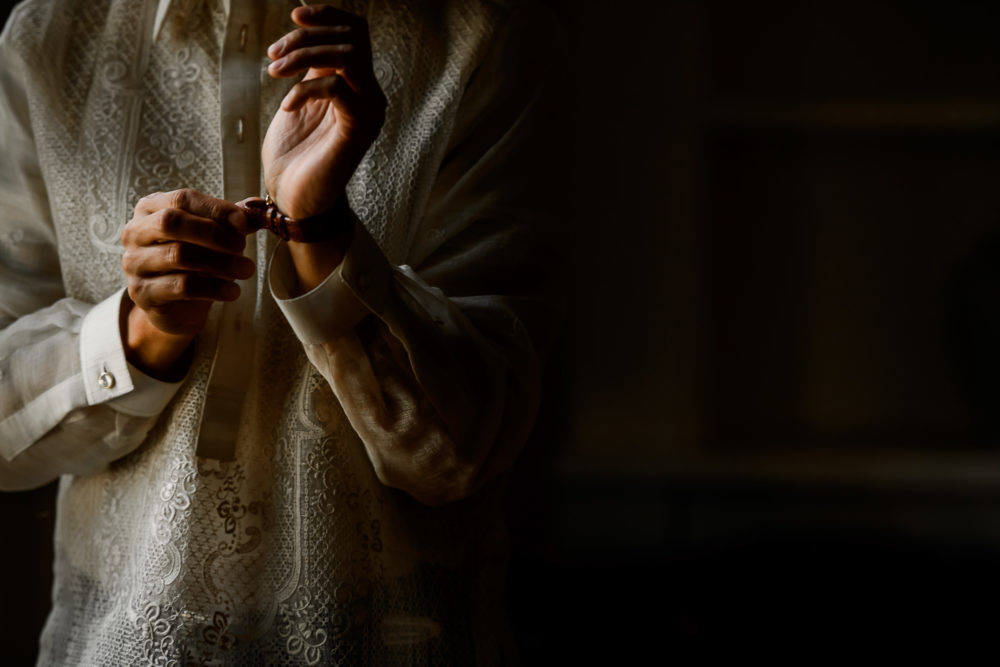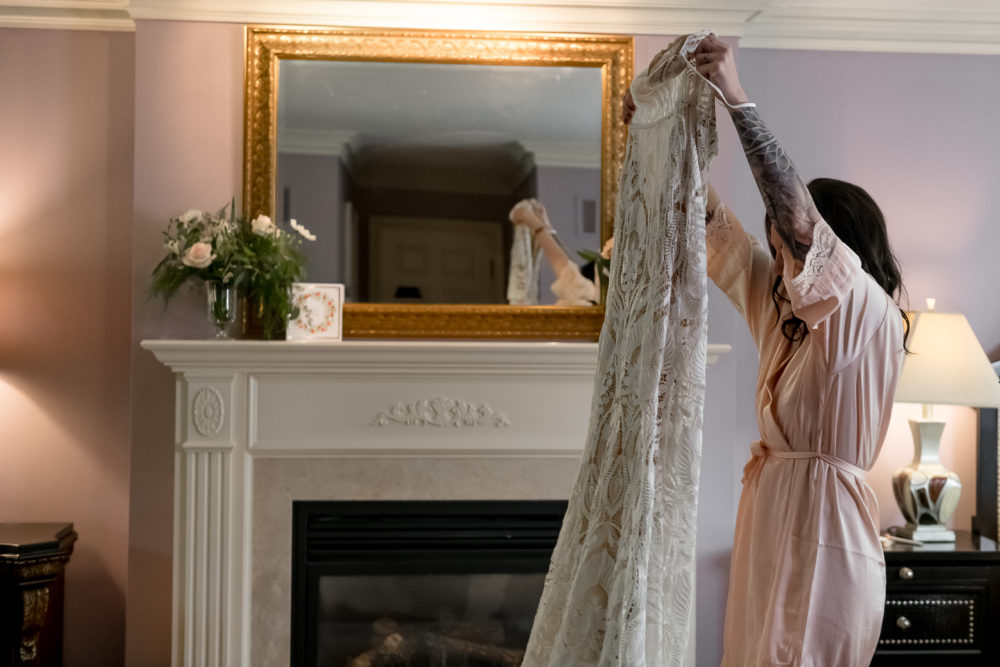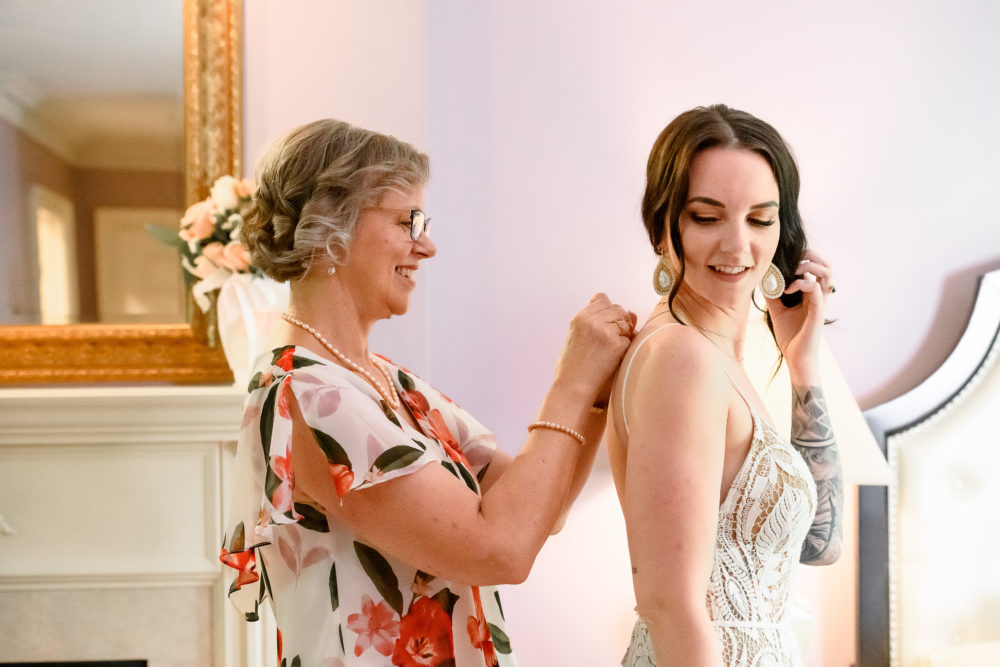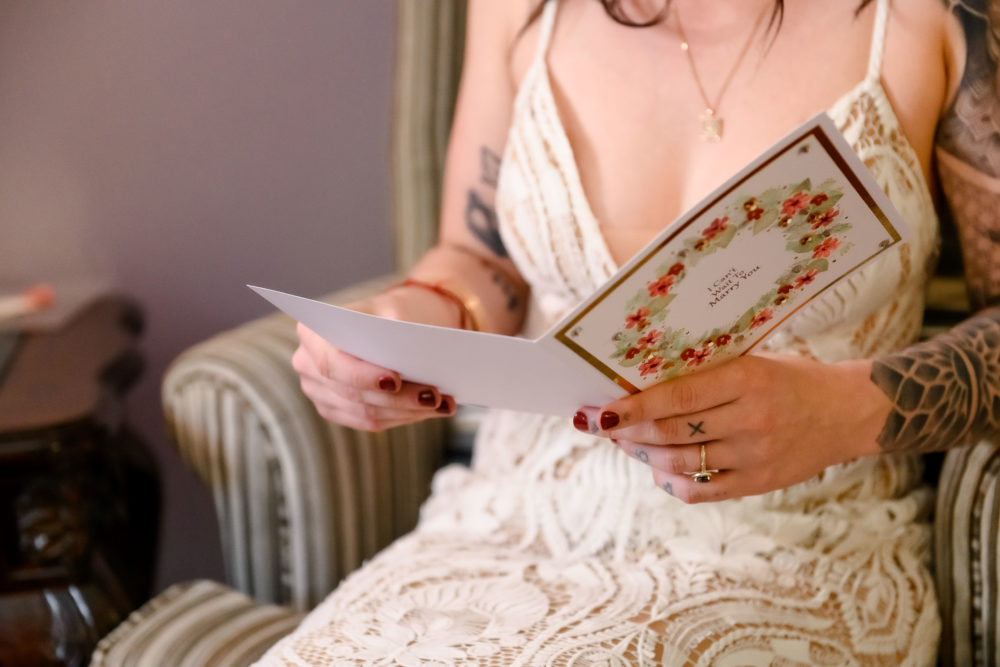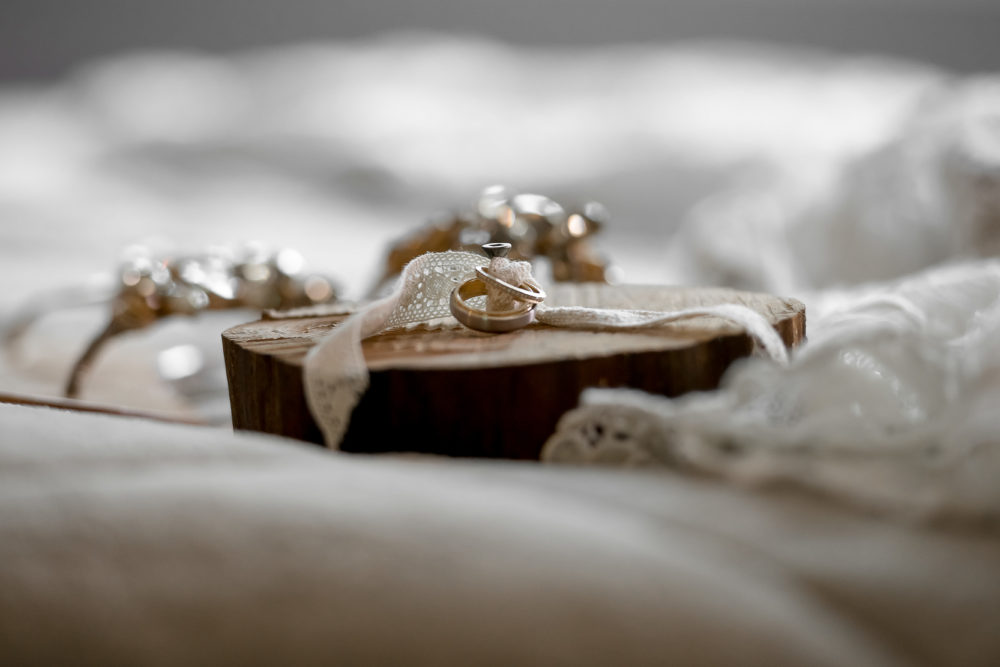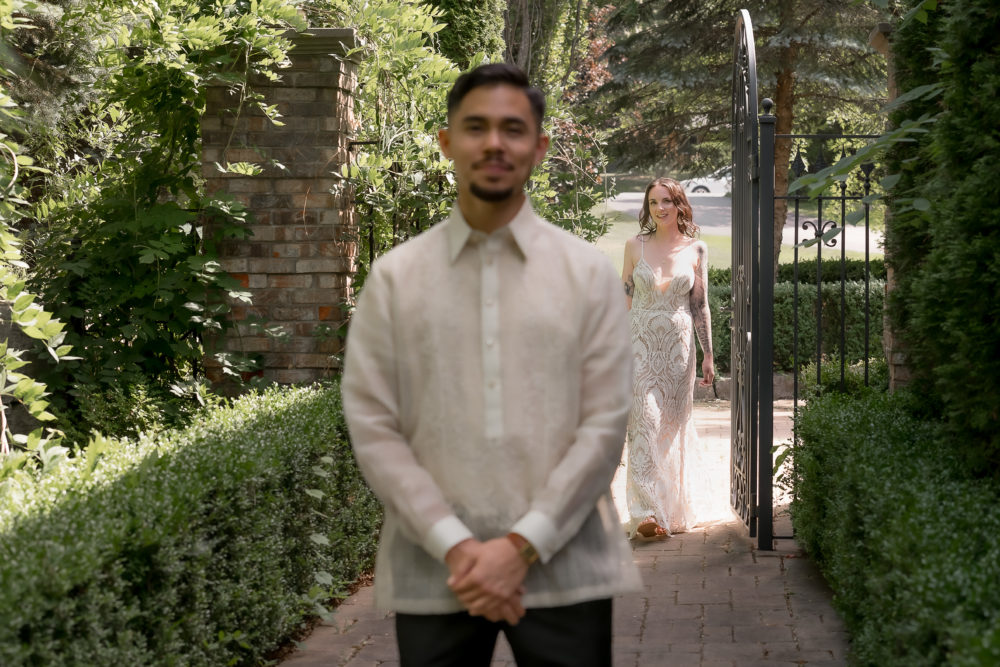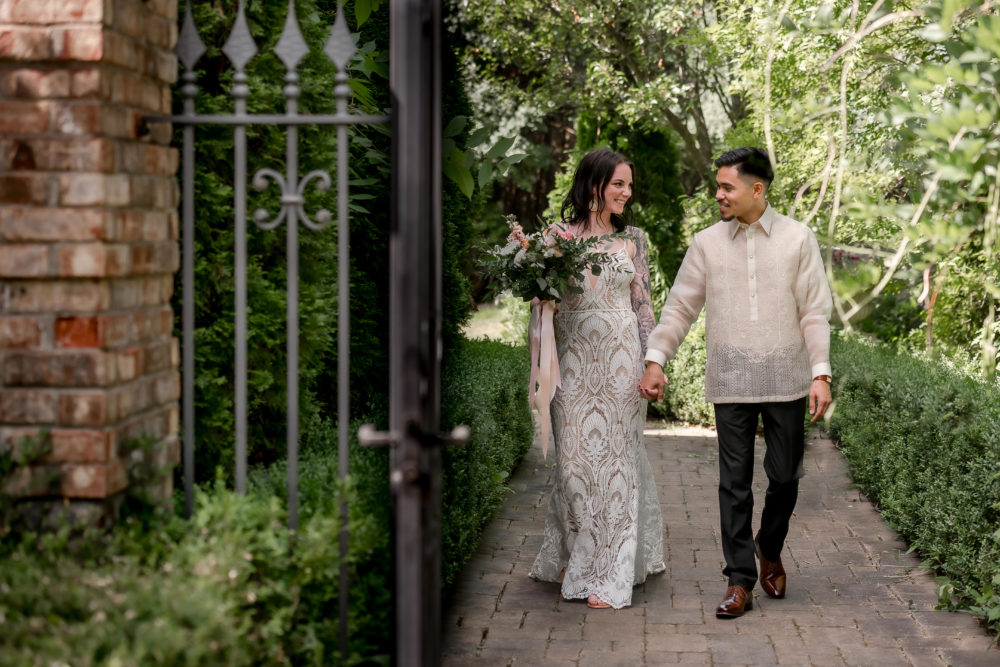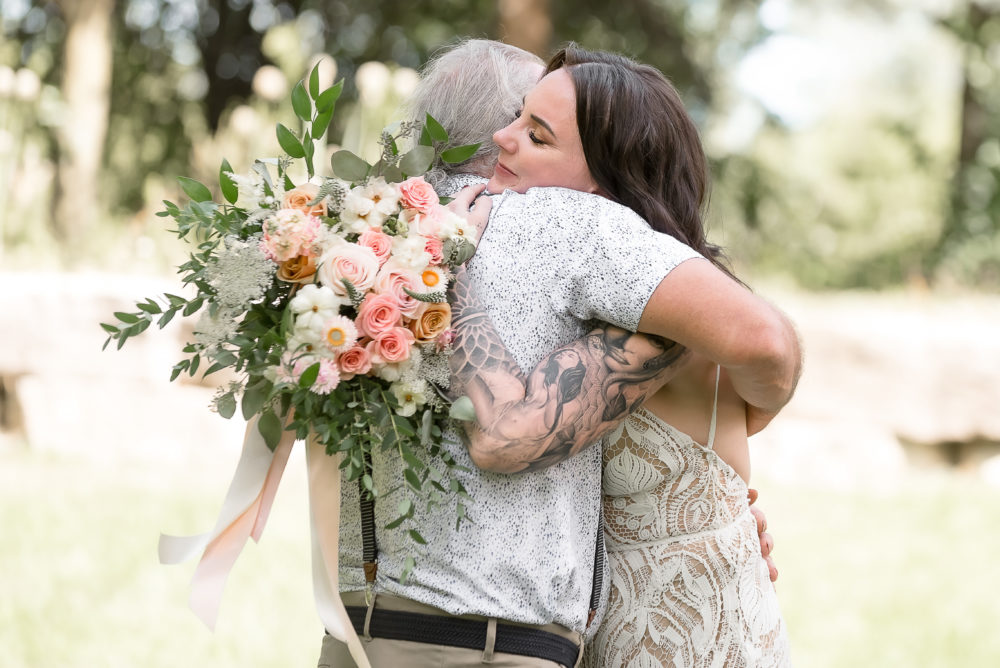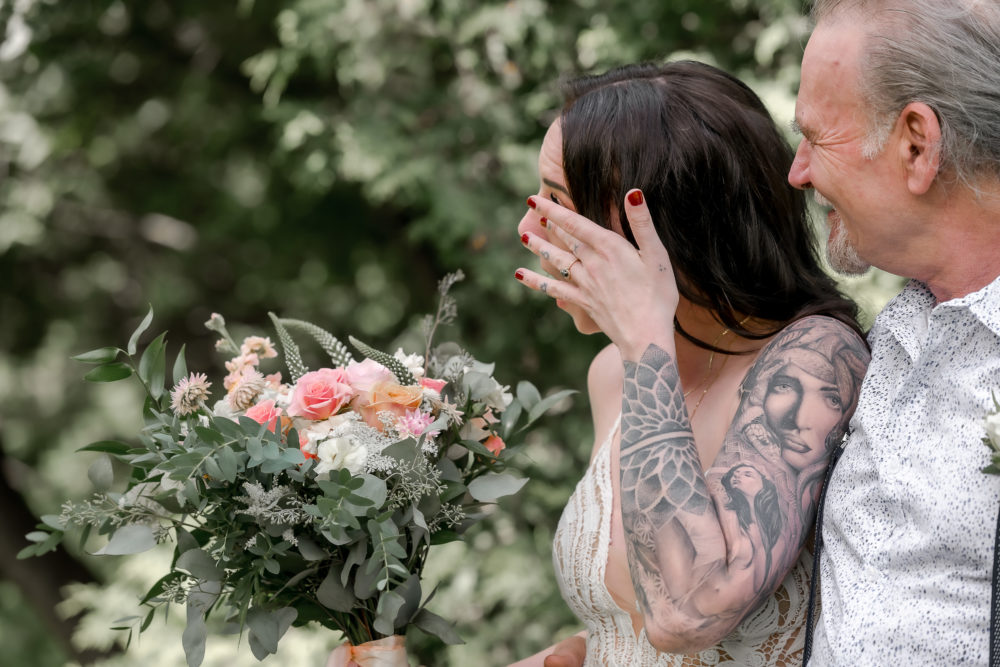 How and Where did you start your day……. did you wake up together?Baylie – I was at the venue AirBnB overnight, and woke up, friends and Mother-in-Law joined for getting ready Oliver – woke up at home and headed up to the AirBnB to get ready We had not seen each other from the night before until the first look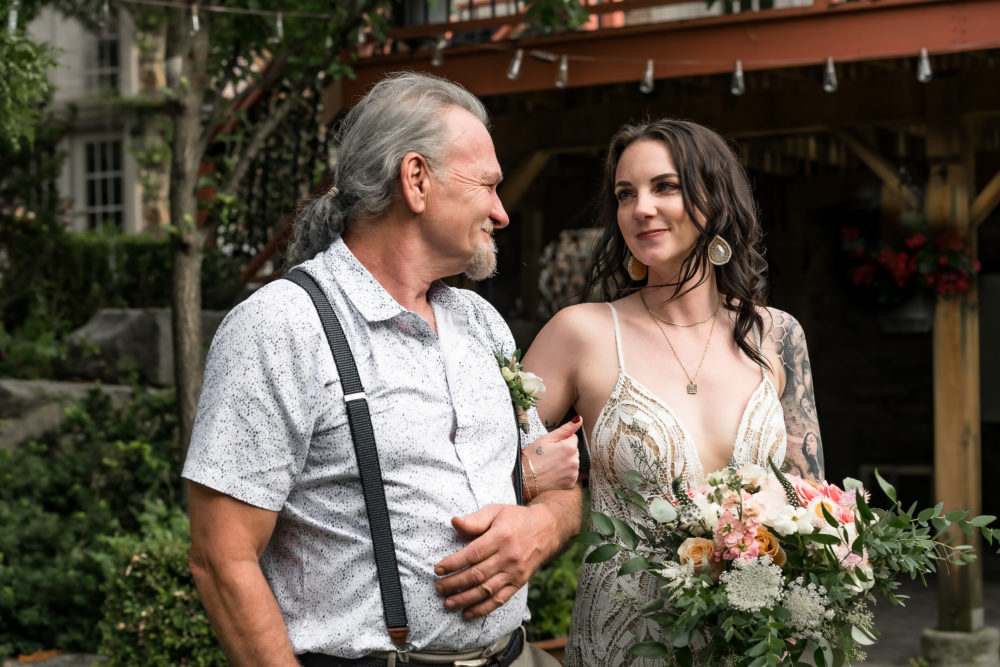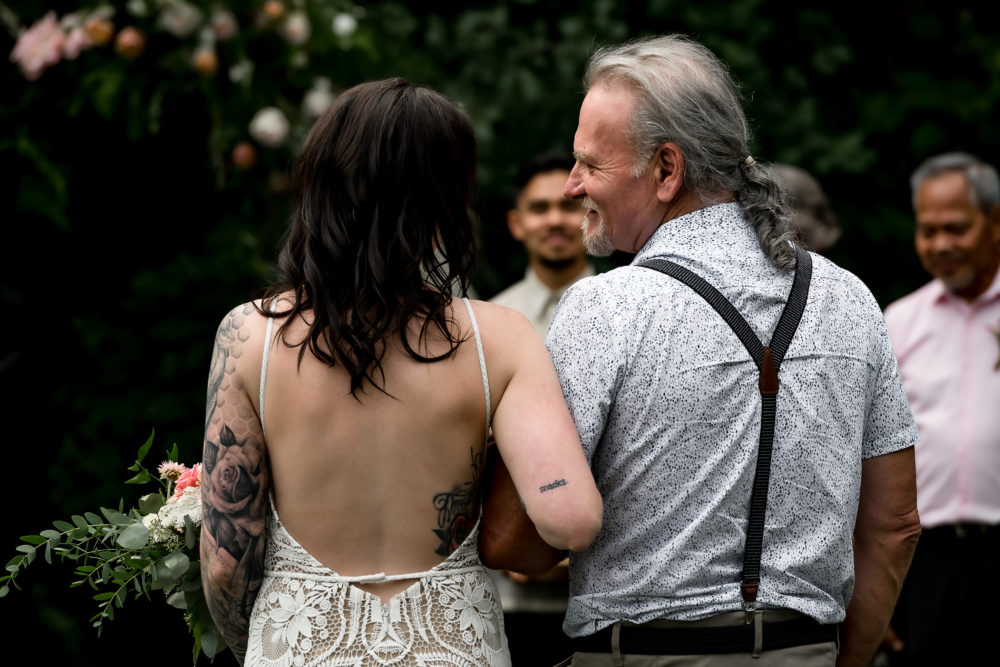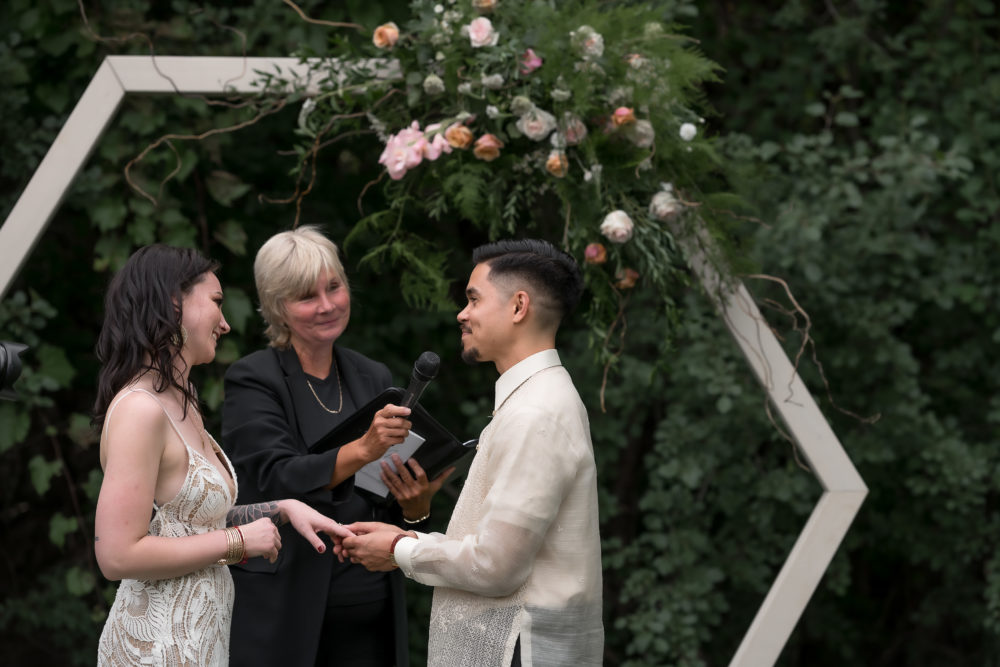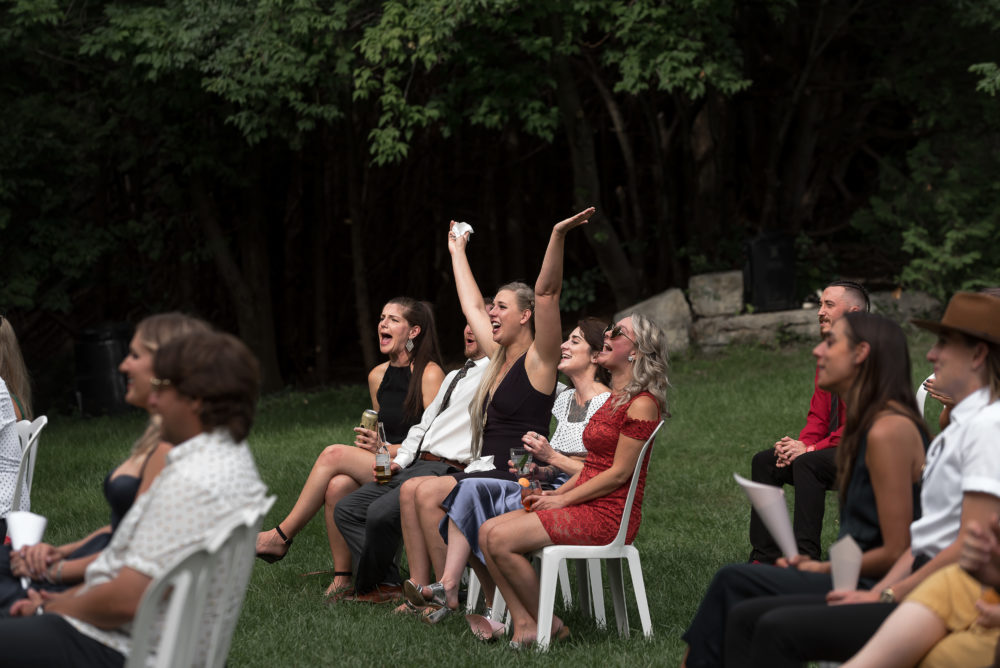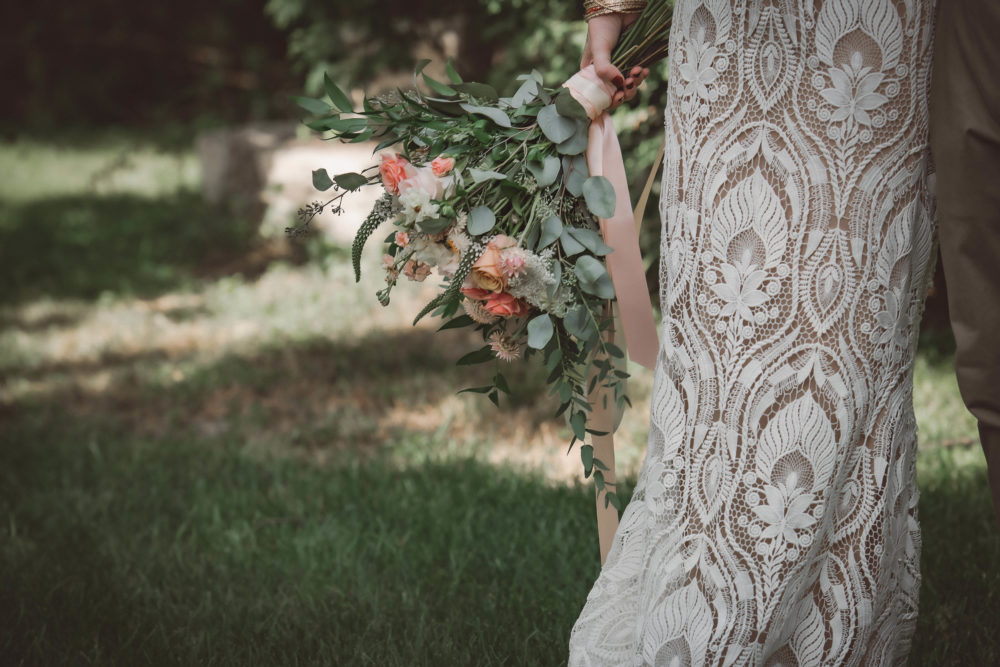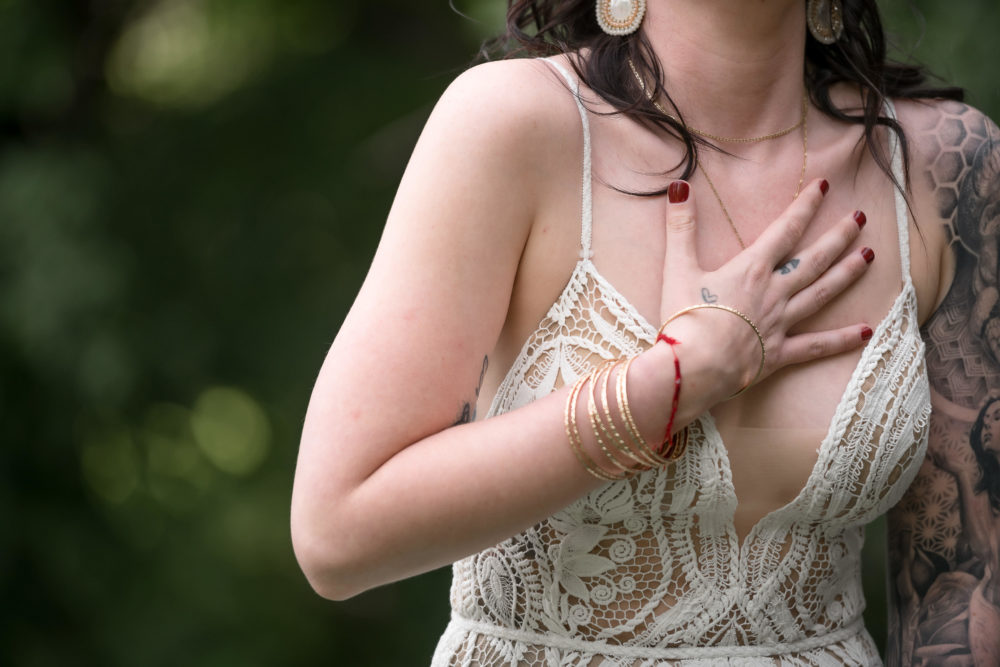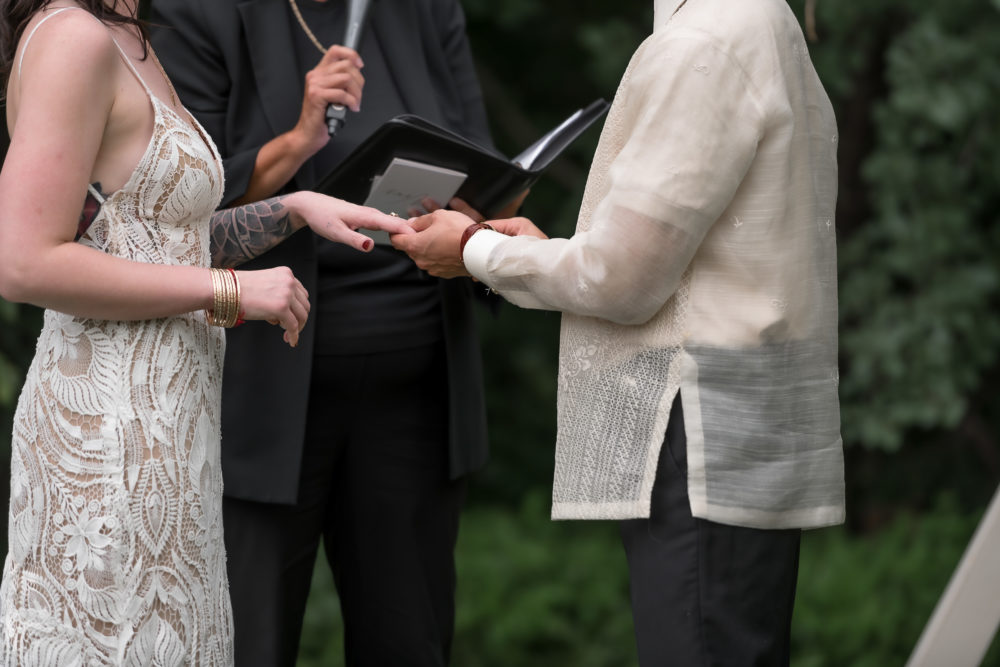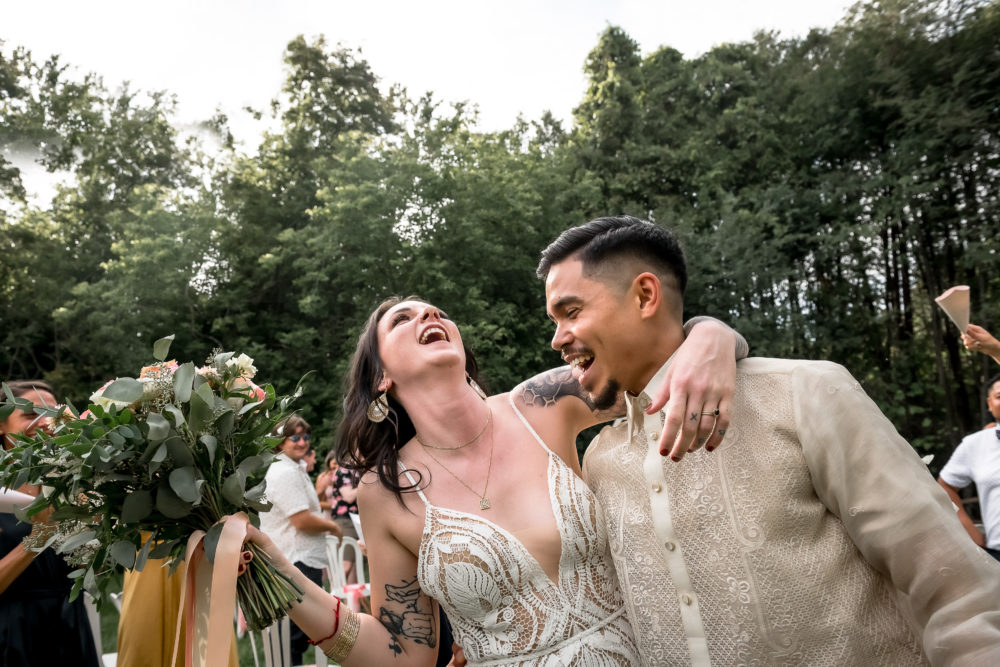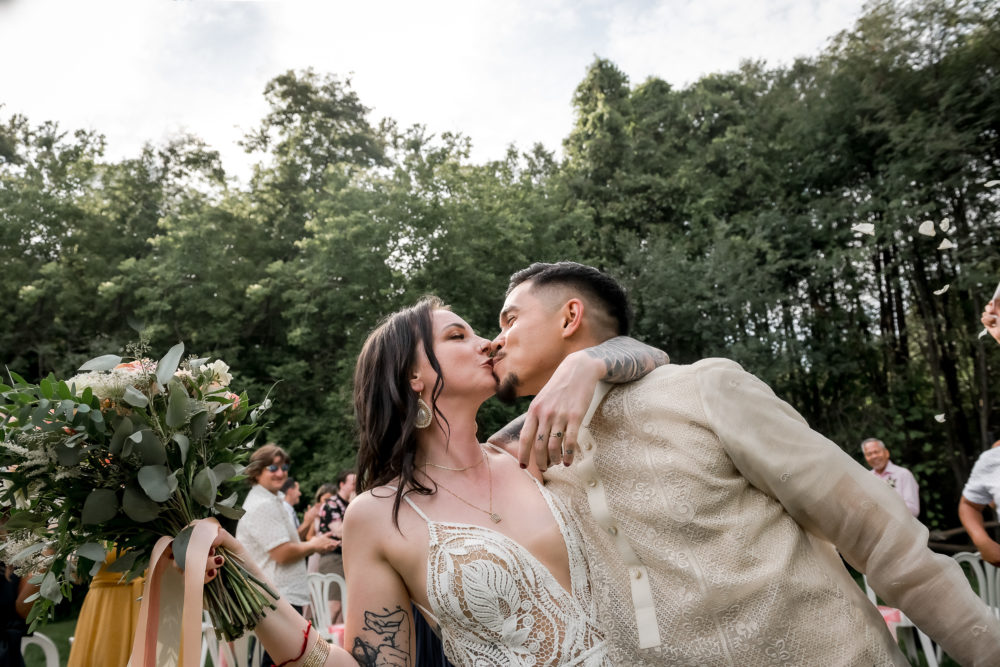 Why did you choose that ceremony space? Name 3 words to describe your inspiration for your theme, style or decor? Our ceremony space was not actually our first choice, but we had to postpone our big wedding celebration until next year, so we decided a big house on a beautiful open property would be a perfect way to host our closest friends and family while respecting everyone's health and safety with COVID Natural Romantic Intimate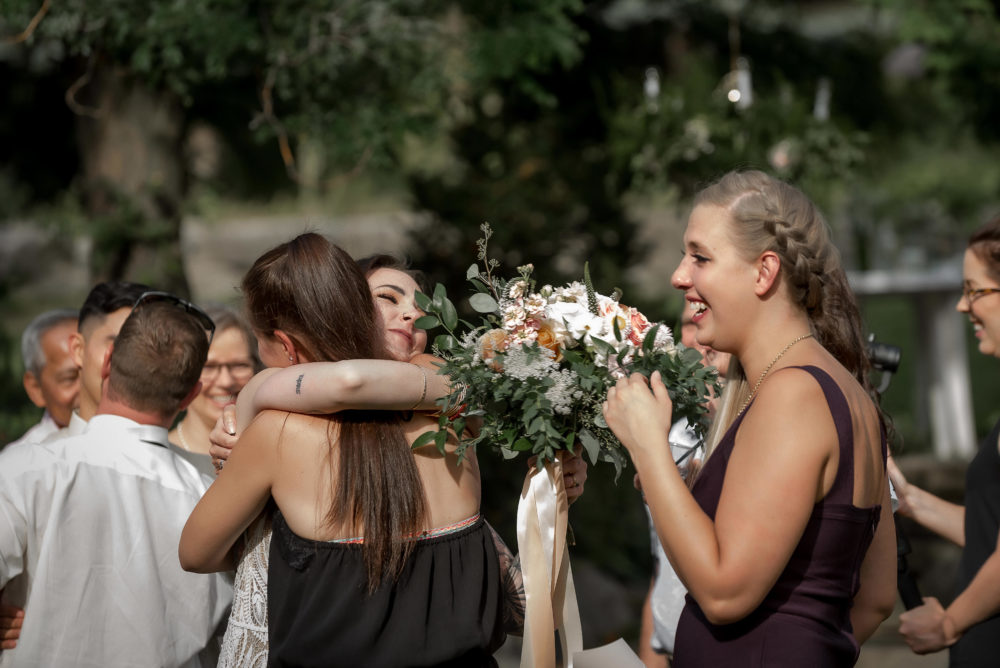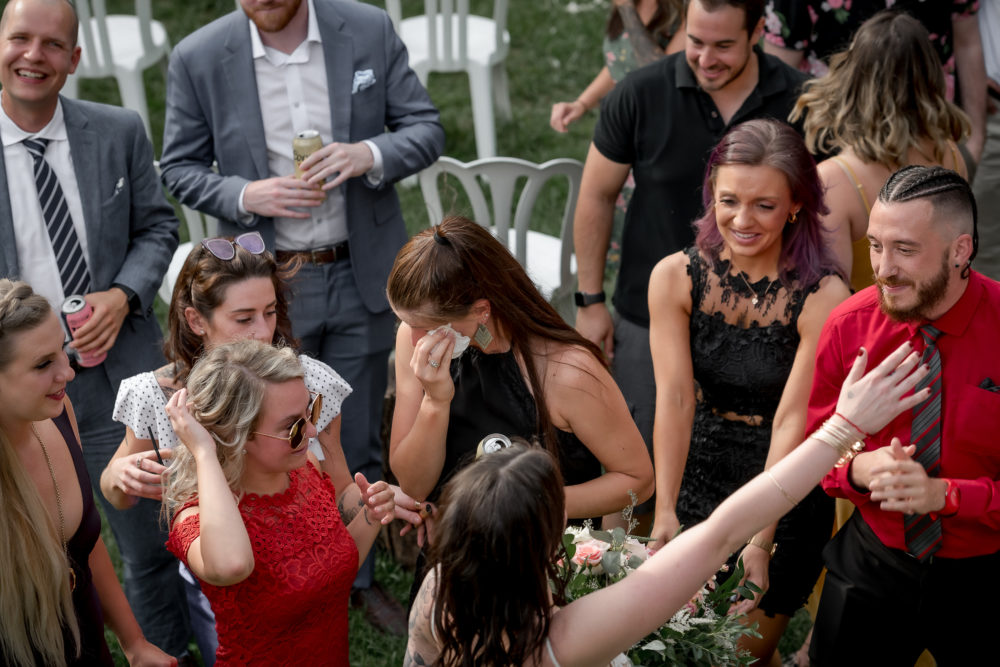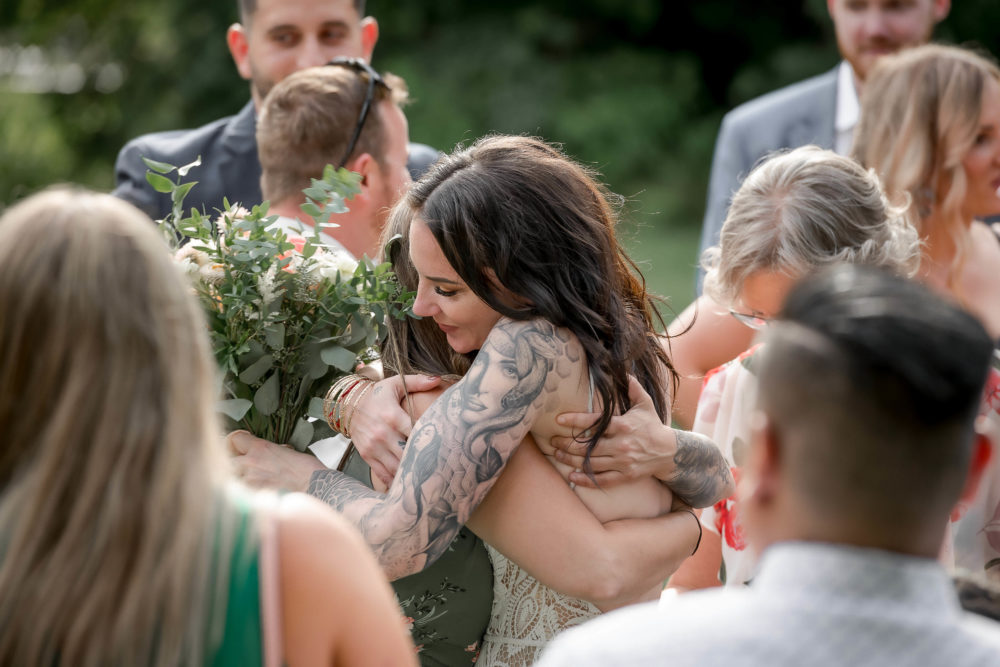 What do you remember walking down the aisle?Baylie – I remember being very nervous but in an excited way, listening to my dad say the most wonderful things about Oliver and his family while watching them smile as I walked towards them. I remember really fighting tears! Oliver – I remember thinking how happy and lucky I was to be walking down the aisle to marry the woman of my dreams. The venue was beautiful, the weather was perfect, and I was surrounded by my closest friends and family. As I watched Baylie walk down the aisle, I was shaking with excitement and was blown away by her beauty!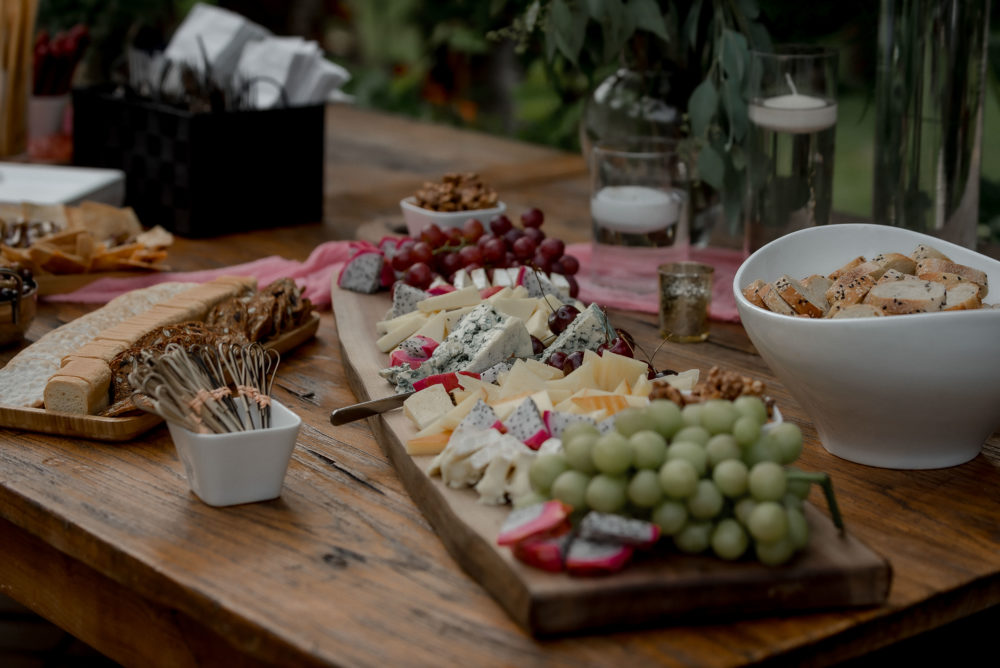 Did you incorporate any cultural or religious traditions in any part of your day?We did! The beautiful shirt that Oliver wore is called a barong – which is an embroidered long-sleeved formal shirt for men and a national dress of the Philippines. The shirt was Oliver's fathers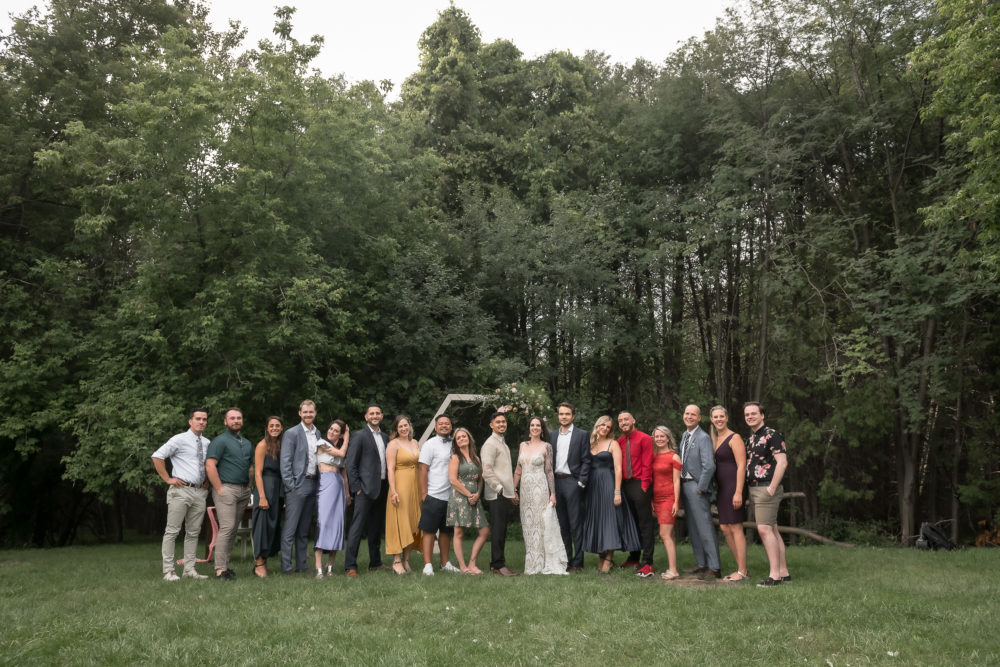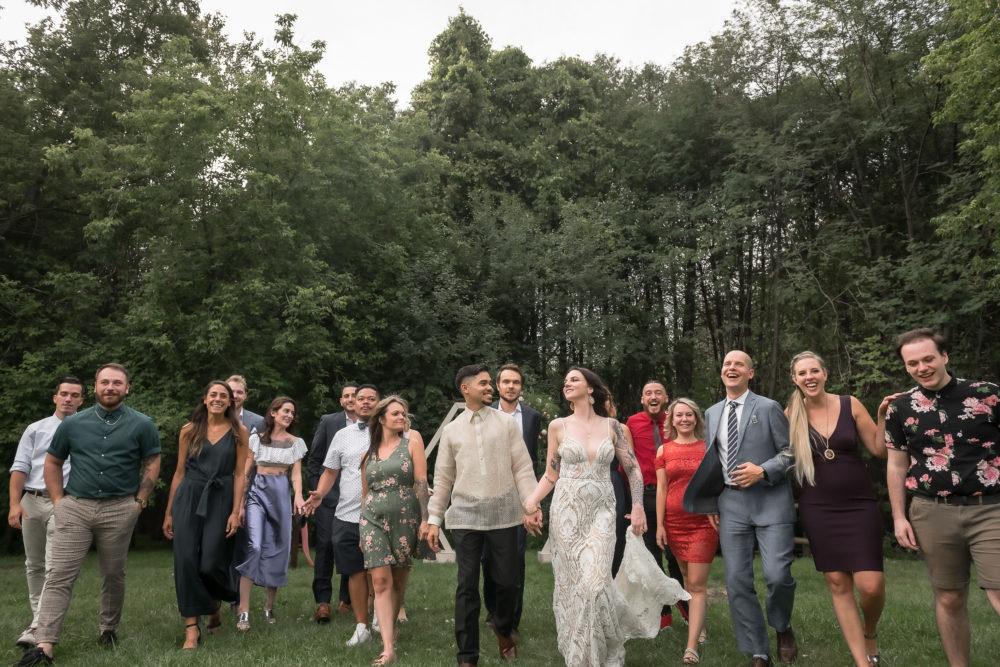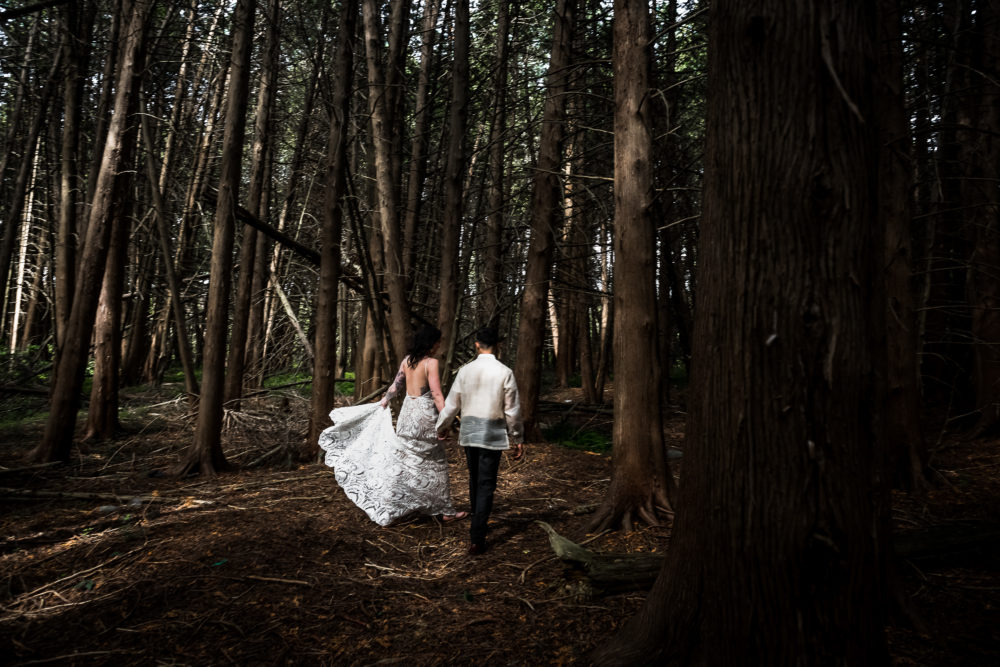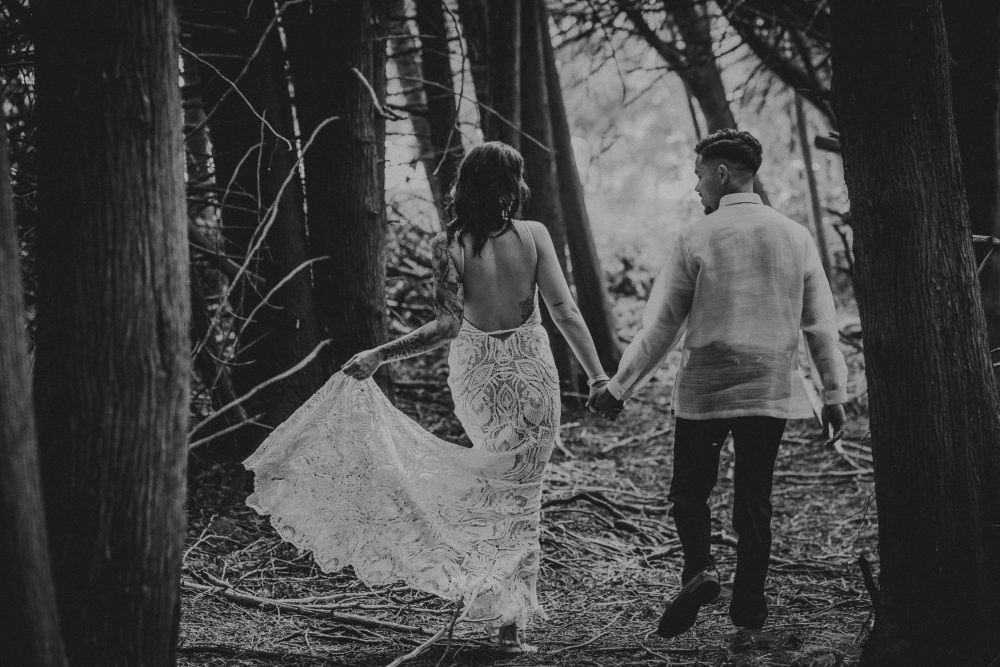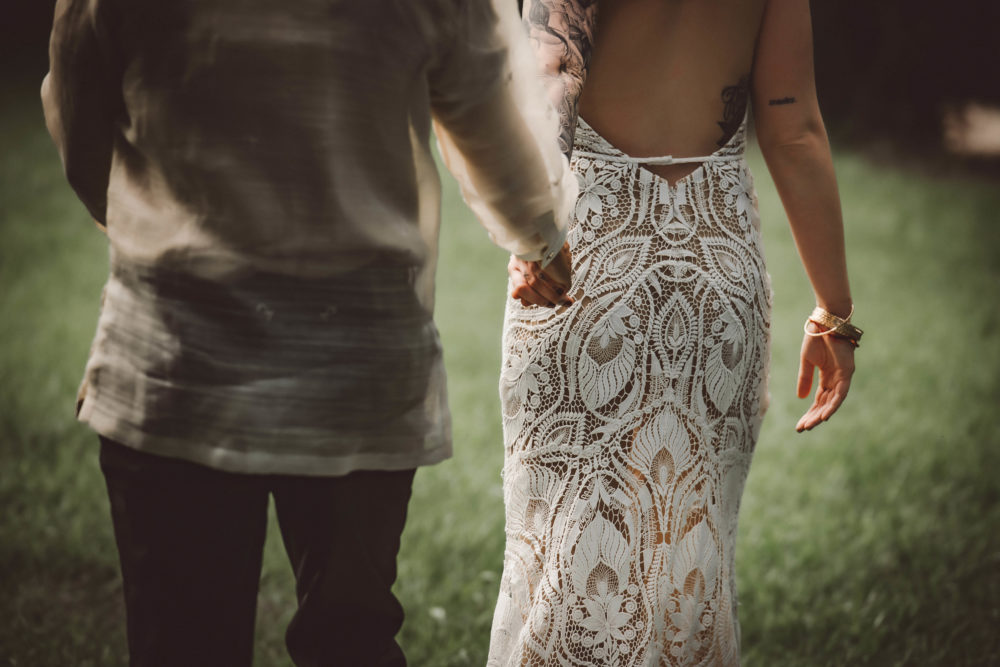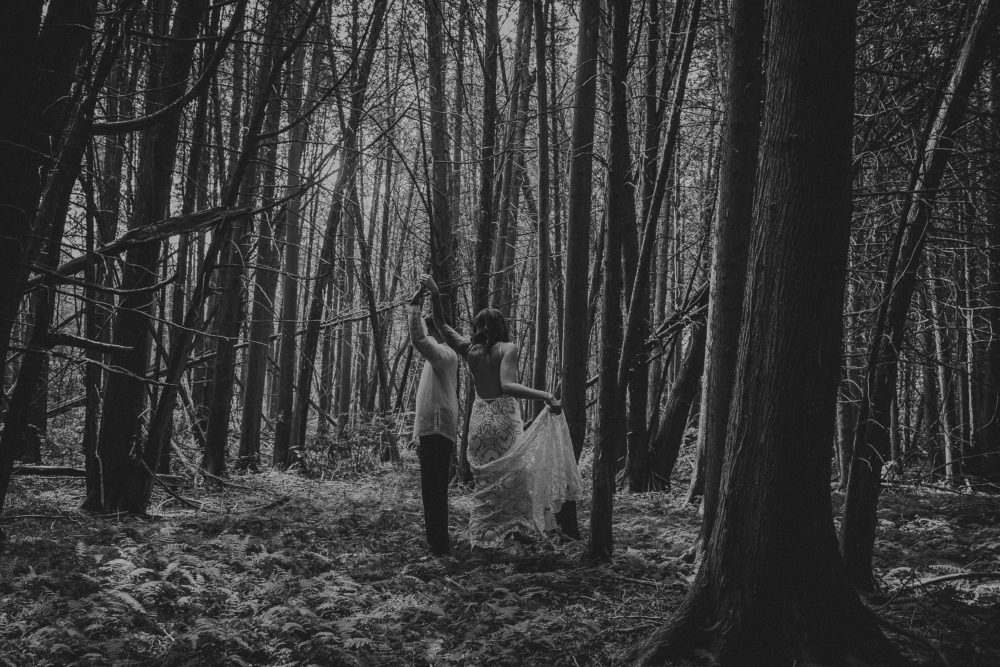 What were the florals like in your wedding? Did you use flowers throughout the entire day? Our flowers were roses, butterfly ranunculus, and greenery in delicate blushes, pinks and corals They were wild, beautiful and romantic. We used flowers throughout the day, and right after the ceremony had the guests throw dried flower petals on us.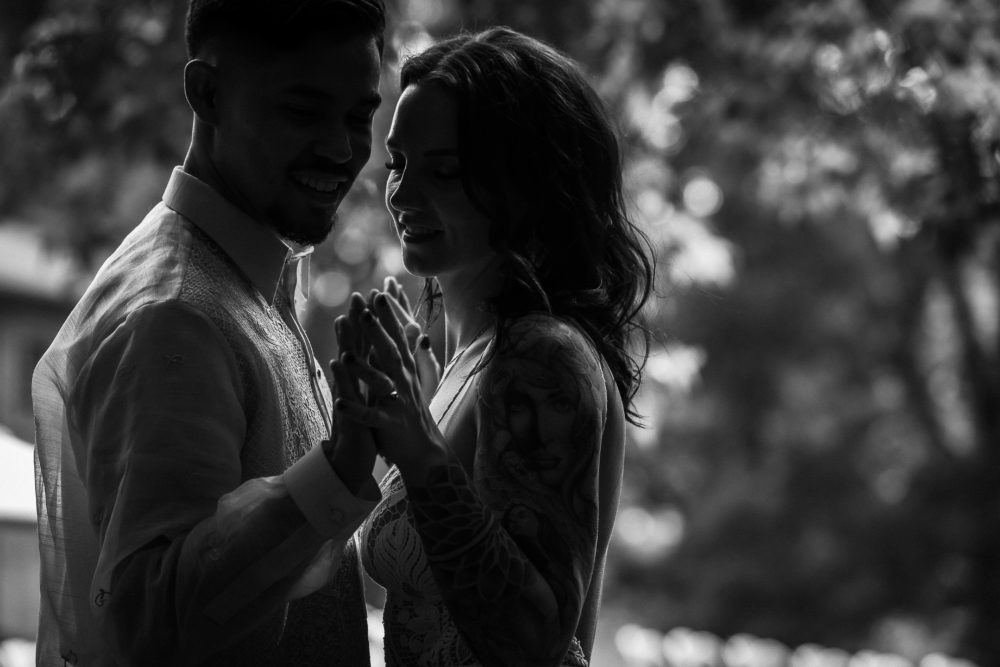 What 3 things helped nail your decision about your wedding venue?Covid Phase 3 Beautiful outdoor space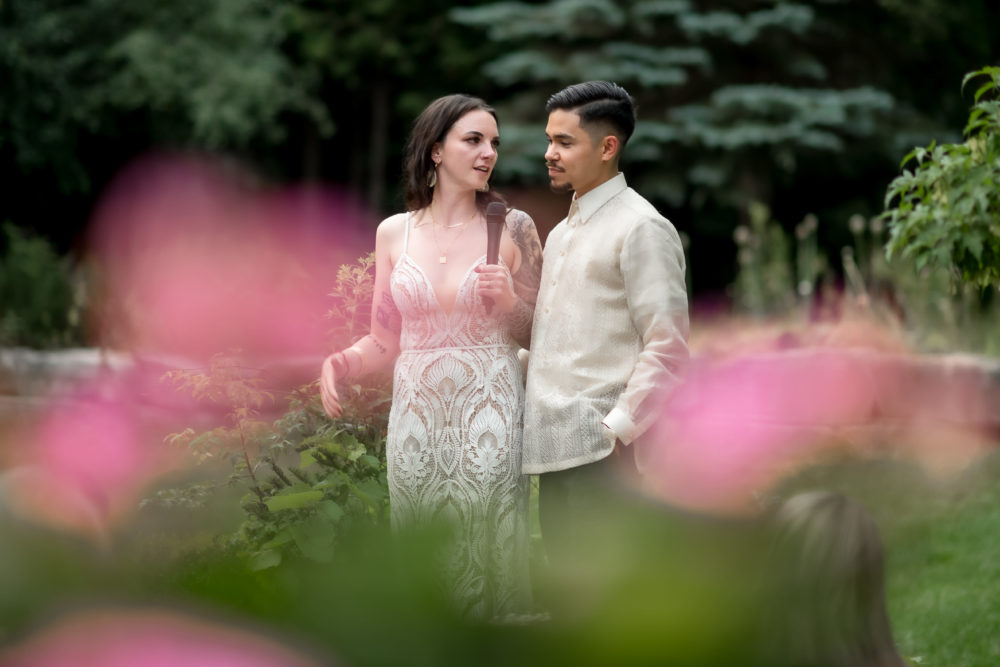 Most memorable moments from your wedding day?First Look – 1000%%%% Walking down the aisle & standing together (shaking) Family speeches! The overall feeling of the whole day, from beginning to end, we were overwhelmed with love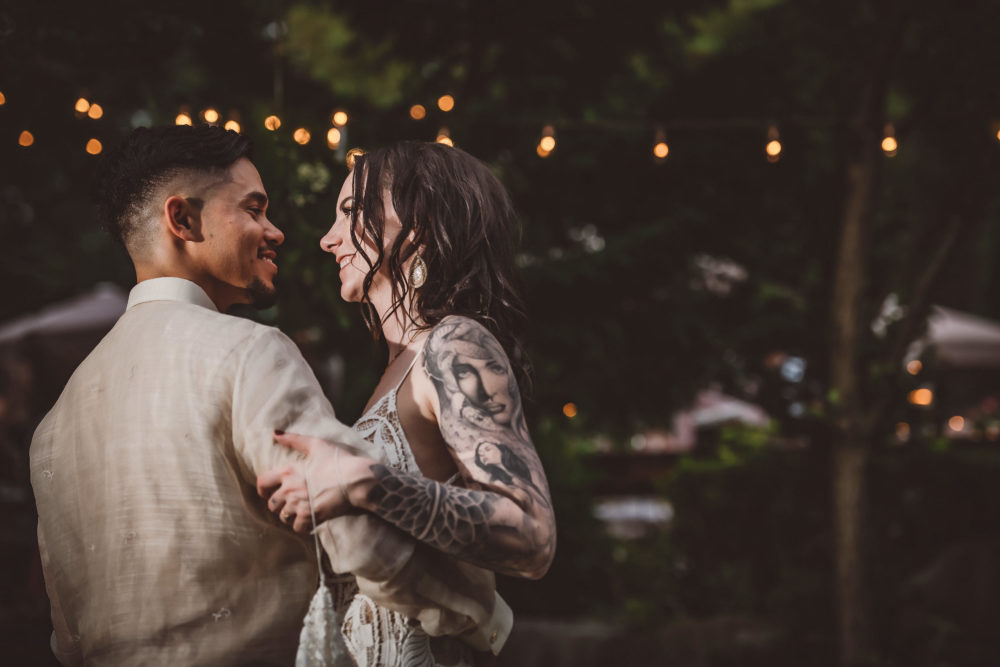 Did you personalize your day in any way such as food trucks, entertainment etc. Family was at the core of everything that day. We had all of our family meet at the end of the aisle and embrace, we "wrote" our own vows and nieces and nephew were the flower girls and ring bearer. Barb (Oli's mom) gave Baylie a necklace that her father had given her mother to wear, and Oliver's shirt is his father's from the Philippines. Baylie's father hand crafted the big beautiful wooden heart that displayed photos. Oliver's aunt, Jill, was the wedding planner/florist, her husband/Barb's brother, Bill played the music down the aisle and cocktail hour. Baylie's brother was also the EmCee for the night.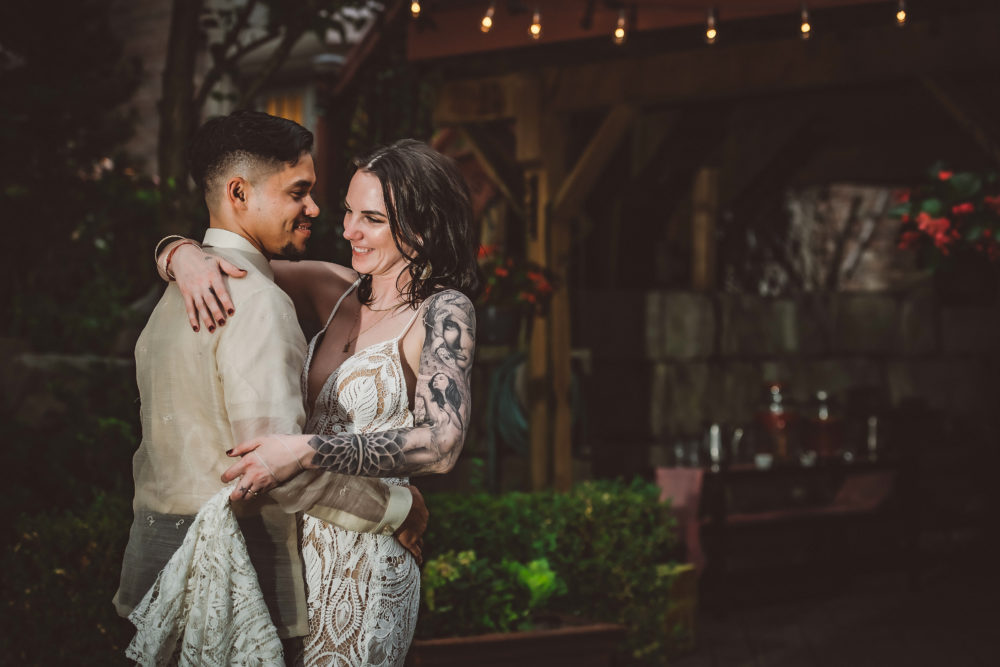 How and why did you choose your wedding photographer to capture your memories?The videographer that we had booked sent over a few profiles and Frances was the one that stood out to us. It felt like she would be able to capture what we truly wanted, and be able to be fun and light, but romantic.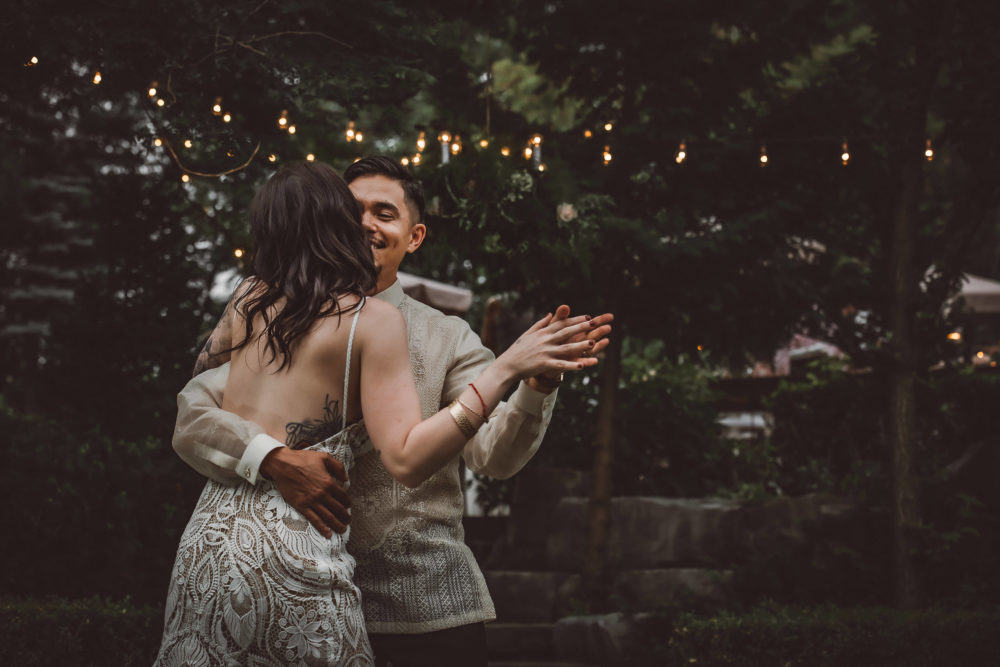 If you could use 3 word to describe the theme of your day what would they be?Family Fun Love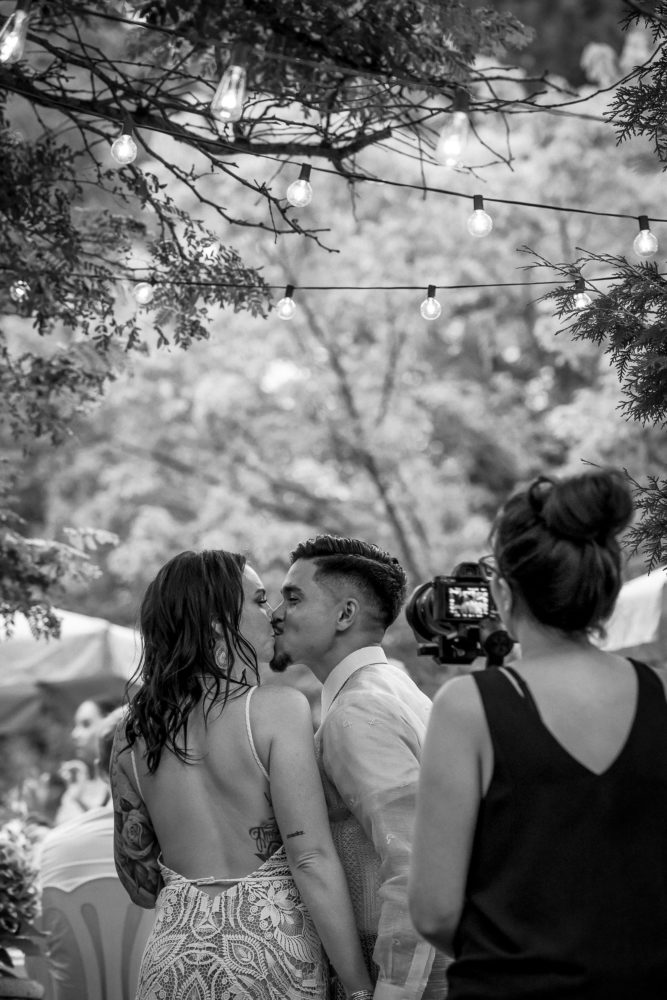 Comments / Tips about your venue for future couples?N/A – AirBnB
Venue: AirBnB in Newmarket
Wedding Planner Jill Priestman – Borrowed and Blue
Photography: Frances Morency Photography
Videography: Kenzerama Productions
Catering: Joanne Clayton – Relish Bar and Grill
DJ: – Spotify
Musician – Bill Priestman
Officiant: Beth Mackenzie – Weddings For Everyone
Makeup & Hair – Kelly Davidson
Flowers: Jill Priestman – Borrowed and Blue
What did you talk about during your first dance together?We talked about how beautiful the day was, how perfectly it all came together, and how happy everyone was. We were giggling, kissing, and laughing at Oliver's lack of rhythm,
What did you do together the next day that was memorable?We had brunch the next day at the AirBnB with family and friends provided by our caterer. We reminisced on the day before and enjoyed everyones time together.
If you could tell engaged couples 3 things not to stress about on the wedding day what would it be?

Global Pandemics Try your best to be in the moment throughout the whole process, it may seem stressful now, but looking back at all of the decision making process it was all worth it Trust professionals to do what they do best, this is your first wedding and not their first rodeo Don't stress all of the little details, it sounds cliche, but you really do not notice them once the day begins Have fun and be sure to eat and stay hydrated the day of!